Dublin, as we know it, is a haven for cultural explorers and folks who love to socialise. The Irish capital is buzzing with vibrant pubs and bars with delicious beer and live music, breweries, museums, and galleries, festivals left and right, and other cultural attractions. With so many things to do in the vibrant city, it's common to get drowned by the noise and seek a quiet sanctuary in the middle of the hustle and bustle. 
Luckily, Dublin is no concrete jungle. It is dotted with green, open spaces where you can unwind, get some fresh up, and soak up nature. You don't have to go to the countryside for flora and fauna — one of the perks of Dublin life is nature is part of the city's layout and you can find patches of green and blue at your fingertips.
In this article, we'll cover a couple of natural attractions and other relaxing things to do in Dublin for locals and tourists who crave a peaceful and relaxing day.
1. Discover Dublin's Parks and Gardens
Dublin is home to several parks and gardens that offer a serene break from city life. Here, you can have a picnic, pick up a book, mingle with wildlife, or simply admire the natural scenery.
Among the most notable parks include the Phoenix Park, one of the largest urban parks in Europe. It is home to a beautiful array of local flora and fauna including a large herd of Fallow Deer, ducks, hares, foxes, squirrels, and birds. You'll also be spoiled with natural scenery when visiting its grasslands, woodlands, ponds, streams, and wetlands inhabited by the local wildlife.
Other open spaces for a relaxing nature-filled trip in the heart of the city include St. Stephen's Green, Merrion Square Park, and the "secret garden" called Iveagh Gardens which features a yew maze, a beautiful rosarium, and fountains. You can also find memorial gardens, like the Garden of Remembrance and the Irish National War Memorial Gardens, which are dedicated to the memory of the heroes who gave their lives for the Irish freedom.
If you're located outside of the city centre, some of the must-visit spaces include the St. Anne's Park (Raheny), National Botanic Gardens (Glasnevin), Marlay Park ( Rathfarnham), and People's Park (Dun Laoghaire)
2. Visit National Botanic Gardens
Plant moms and plant dads, listen up! If you're seeking a natural space with a bit of horticulture education, you might want to check out National Botanic Gardens
Founded in 1795 in Glasnevin, the botanic gardens aim to promote a scientific approach to studying agriculture and conserving plants. It contains more than 15,000 plant species, from species native to Ireland to habitats around the world. National Botanic Gardens also contains over 300 endangered species of flora.
Aside from the wide variety of plants contained in the beautiful Victorian greenhouses, you'll also find calm in the Japanese Gardens, rock gardens, rose gardens, and ponds. You can also find a hotel or an affordable hotel alternative nearby, allowing you to marvel at the beauty of the gardens in just a few steps.
3. Encounter amazing animals at Dublin Zoo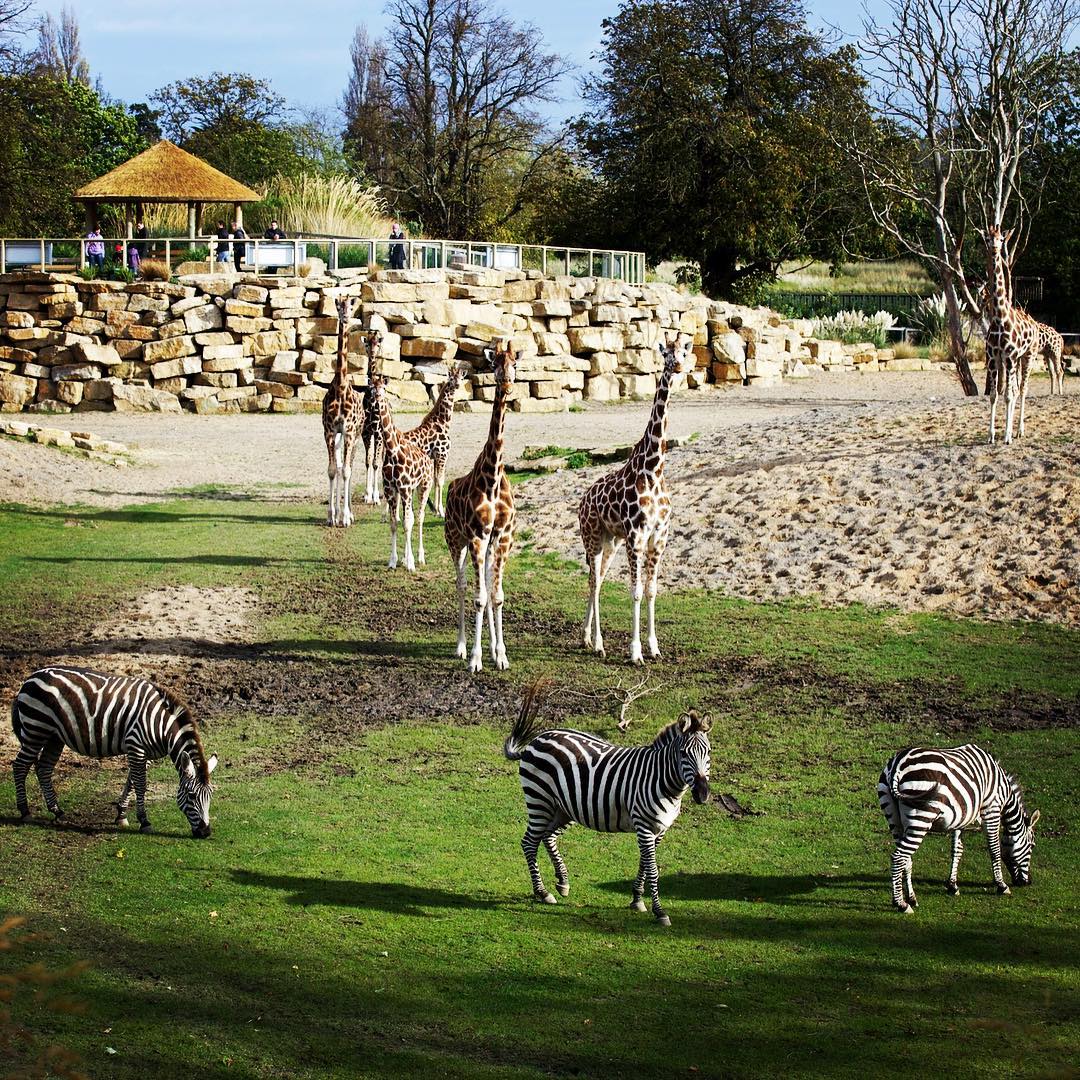 If mingling with animals is your idea of serenity, then Dublin Zoo is the place to be.
Located in the Phoenix Park in the heart of Dublin, this zoo is one of the most popular and oldest zoos in the world. Dublin Zoo provides a home to over 400 animals on its 70 acres, including giraffes, Asian elephants, snow leopards. ring-tailed Lemur and a vast array of birds and reptiles.
You can roam the African Savanna and spot giraffes, rhinos, and zebras, or meet the gorillas in the rainforest. What makes Dublin Zoo different is the animals live in a well-maintained environment that's close to their natural habitats. They live in natural social groups, in naturalistic spaces with lush vegetation and water features that reflect their native habitat.
4. Explore Dublin castles with impressive gardens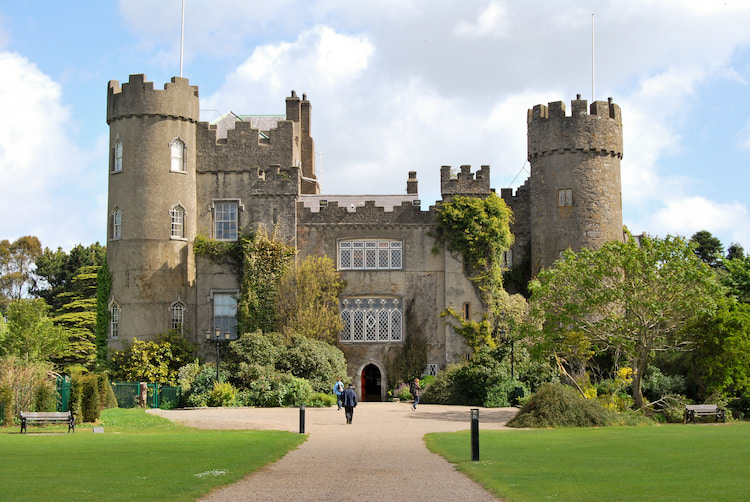 Planning a day out that has a healthy mix of history and nature appreciation? The Irish capital is home to 10 castles, dotted around the city and nestled in green spaces with landscaped gardens
Some of the must-visit ones include:
Dublin Castle
Malahide Castle and Gardens
Drimnagh Castle
Puck's Castle
Howth Castle
Clontarf Castle
5. Enjoy Dublin's coastal towns and beaches
Satisfied with patches of green? Now, let's spoil ourselves with coastal views, shall we? Dublin has a wide array of seaside towns from North to South. From scenic coastal walks to actually hitting the water, you can make the most out of Dublin's picturesque coasts without travelling far.
Visit the amazing beaches including Velvet Strand (Portmarnock), Dollymount Strand (Clontarf), and White Rock Beach (Killiney). Go on scenic cliff walks and marvel at the view of the Dublin Bay. Have a lovely boat trip, from chill cruises to kayaking along the rapids. You can also visit a coastal town, grab a cone of ice cream, or simply sniff the calming breeze.
Author Bio: Carmina Natividad is a foodie and travel buff who enjoys writing and sharing articles about travel and money-saving. You can count on her when it comes to hacks on accommodation, airfare, dining, and fun yet cheap ways to get around the city. To know more about budget travel and affordable hotel alternatives, visit DCU Rooms.